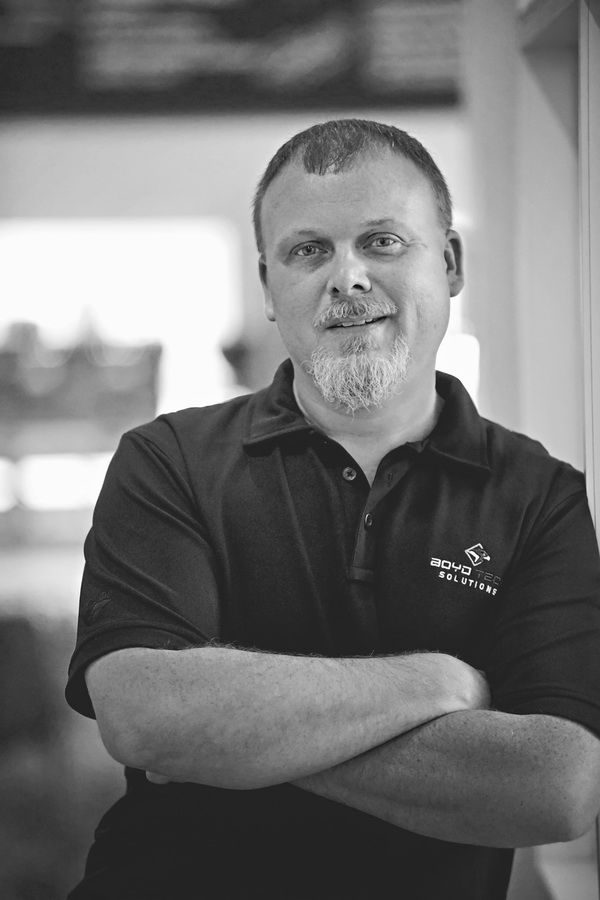 Biography
Technology had its grip on me before I even knew it. Starting at eight years old, using a TI-99, I taught myself my first programming language. Around eleven years old, I built my first computer using an Intel 486SX at a whopping 25Mhz. A year later, using some parts from a friend, I was able to upgrade to 50Mhz… man, I was cooking with gas now!
Through my teenage years, I continued to learn programming languages and landed a software development job at a leading medical company. Fascinated by the development process, I traveled down the path of becoming a software engineer. I have worked on some exciting projects over the years (legal management system for attorneys, medical software to analyze the real-time hemodynamic parameters of a beating human heart, and recording downhole measurements from a directional drilling oil rig).
With the tenacity of continuing to grow in the technology profession, I began the path to project management. Having the vision to be set apart in the field, I obtained my Project Management Professional (PMP) certification, which opened my world to the operating of software development teams and technology departments.
I have never been one to sit on the side and watch a team struggle or oversee from a distance. I love to get into a project, get my hands dirty, and empower those around me to make smart and calculated decisions. This fearlessness has helped organizations go from an unrealistic idea to a fully implemented and maintained project.
Brandon L Boyd, PMP
VISIONIARY
Boyd Tech Solutions offers experience and insight that can save your organization time, money, and resources.
TENACIOUS
Boyd Tech Solutions relentlessly pursues the best tech solutions to fit your organization's time and budget.
FEARLESS
Boyd Tech Solutions offers bold and innovative tech solutions to help take your organization to the next level.
What we stand for
Core Values

Faith
but those who trust in the Lord
will renew their strength;
they will soar on wings like eagles;
they will run and not grow weary;
they will walk and not faint. –Isaiah 40:31

Family
My family is a fundamental and guiding principle in my life which I prioritize and hold in high regard.

Integrity
I am honest, ethical, and have strong moral values. I strive to be consistent with my actions, values, and beliefs.

Accountability
I take responsibility for my actions, decisions, and behavior which involves being answerable and liable for the consequences of my actions.

Improvement
I strive to get better and grow in various aspects of life, business, and technology and develop new skills while achieving personal and professional goals.

Innovation
I believe in the importance of creativity, adaptability, and the pursuit of new ideas and approaches.